Due to my many interests, I'm surprised I didn't buy one of these before. A few years back, I did buy a PIC programmer, and used it once...
Since I'm getting deeper in the retrocomputing arena, I figured I'd get a programmer I could use for that hobby, as well as my animated Christmas light hobby. The one I got is the GQ-4X from the MCU Mall.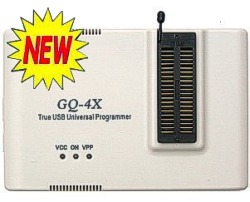 I've used it a few times, and so far it's working great. I've written a few 27C128's with the code for CoCoNet 2.0 with no problems at all. It's quite fast and so far pretty reliable.